April Meeting Program – Thursday April 21
Last September everyone in Lake County was shocked and stricken by the now notorious Valley Fire. Since our Redbud Audubon Society program was scheduled for barely a week after that event, we cancelled the program. Fortunately, our scheduled speaker, Gordon Beebe, agreed to re-schedule and we are very pleased to welcome him this month to present: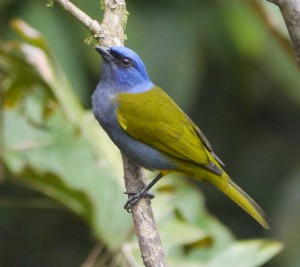 "Exploring the Colombian southwest Andes and intermountain valleys." Gordon Beebe is President of the Madrone Audubon Society, our neighbor in Sonoma County, and we look forward to his program very much.
Torrent Ducks, Cock-of-the-Rock and more are shown in photos, video, and audio recordings, all seamlessly integrated into the presentation. Experience the visual beauty and unique songs and calls of the birds of the varied habitats of southwest Colombia, from the valleys, cloud forest, freshwater lagoon and rivers, to the páramo, high in the Andes.
Watch the antics of a Black-billed Mountain Toucan as it feeds in the cloud forest; see five species of Antpittas up close at Río Blanco Preserve, hear the unusual song of the Jet Antbird at Sonso Lagoon, and delight in the Buffy Helmetcrest, a hummingbird of the Páramo.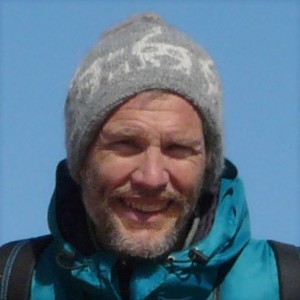 Gordon Beebe is a project coordinator for the Sonoma County Breeding Bird Atlas, a Saturday bird walk leader, and the website editor for Madrone Audubon. He lives with his wife Judy in Santa Rosa, CA.
Refreshments: 7 pm; Announcements: 7:15 pm; Program: 7:30 pm   We meet at the  Methodist Church Social Hall, 16255, Second St. Lower Lake
Field Trip to Laguna de Santa Rosa Saturday, April 23
Our April field trip to the Laguna de Santa Rosa will be held on April 23. The Laguna de Santa Rosa is a Sonoma County Park located off of Hwy. 12 about 5 and one-half miles after turning westbound onto 12 from Highway 101. It is before you get to the City of Sebastopol.
Carpooling will be available and participants are asked to meet in Lower Lake at the "usual spot," which is on the east end of town. We park here to not interfere with businesses and commerce in Lower Lake. Meet at 8 a.m. If you would like more information, call Pat Harmon at (707) 263-4977. There will be songbirds, raptors, and other birds. It is a nice flat walk. Those attending can either eat at a restaurant in Sebastopol or bring a lunch to enjoy at the Sebastopol City Park after the field trip.