April 25-26 and May 2-3, 2020 will be the
25th anniversary of this special event.
Come celebrate with us!
Tickets will go on sale Monday, March 16. There will be a link from this page to order your tickets.
Saturday and Sunday 
April 25 and 26, 2020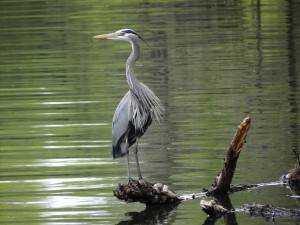 Lakeside County Park
Kelseyville
Saturday and Sunday
May 2 and 3, 2020      
Clear Lake Campground
Clearlake
If you have attended this event in past years, you know what a wonderful celebration of nature this event offers. The boat tours are a rare opportunity to see nature up close on beautiful Clear Lake. Each day consists of 90-minute tours leaving on the half hour between 8:00 am and 11:00 am. The cost of the 90-minute tour is $30.
Each boat will have an experienced Audubon guide to point out the birds being seen on the tours and explain their behaviors. Besides several species of nesting herons and egrets, tour guests are likely to see nesting osprey and cormorants, yellow-headed blackbirds, and Western and Clark's grebes in courtship displays where they "dance" in pairs across the lake surface.
Audubon leaders believe that, through first-hand experience with nature, people will come to understand the need to conserve and protect Lake County's natural resources and habitats.