Lake County
Lake County has been a Northern California tourist destination since the 1880's. A rural area growing winegrapes, pears, and walnuts, it is located directly north of the Napa Valley. It is 100 miles north of the San Francisco Bay Area, 100 miles northwest of Sacramento, and 40 miles northeast of Santa Rosa. For tourist and accommodations information please visit www.lakecounty.com.
Clear Lake is the largest natural lake entirely within California's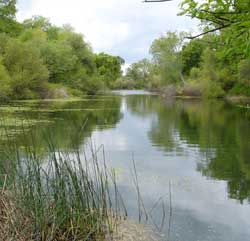 borders. It is one of the oldest lakes in North America. Scientists say it is at least 2.5 million years old. Surrounded by mountains, it has more than 100 miles of dramatic shoreline. Its high diversity in microorganisms, fish, and plants is due to its being a warm, shallow lake. Along its shores are two state parks, as well as many county and city parks. Resorts and motels dot the shoreline, and water activities include swimming, fishing, sailing, boating, water-skiing, kayaking, and canoeing. The lake is rated by national bass-fishing tournaments as one of the very best bass lakes in the country, and major tournaments are held here every year. Anglers can catch large-mouth bass, crappie, bluegill, and channel catfish.
"Important Bird Areas"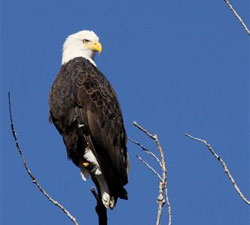 Lake County has over 300 species of local and migrating birds. The entire Clear Lake Area of 50,000 acres has been designated an "Important Bird Area" (IBA's) by scientists of the National Audubon Society. Clear Lake State Park, Anderson Marsh State Park, Rodman Slough County Park, and High Valley are particularly rich in bird-life. To learn more about the amazing courtship displays of "Dancing" Western and Clark's grebes—or Osprey with six-foot wingspans or the many beautiful herons and egrets in the county.
Tourist Attractions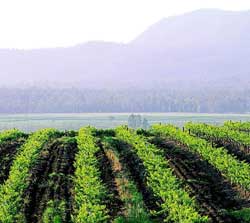 Lake County has been a tourist destination since the 1880's when a number of resorts were built to attract weekend and summer visitors from the Bay Area and the Sacramento Valley. That legacy of tourism continues today. The county's volcanic soils have made it a premium winegrape-growing area, and there are now over 25 wineries in the county, many of them with tasting rooms. The New York Times, Wine Spectator, and San Francisco Chronicle have all featured extensive articles about the growing reputation of Lake County wines. The county has canoe/kayak water trails maps, biking paths, hiking trails, and an audio-CD guided-tour. There are several golf courses, and four Indian casinos.
Accommodations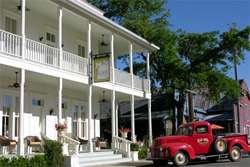 Lodging in Lake County ranges from the restored historic Tallman Hotel in Upper Lake, to shoreline cottages like Clearlake Cottages and Marina. Many interesting small resorts, bed-and-breakfasts, as well as motels, are also available. Camping is offered at Clear Lake State Park. The Lake County Visitor Center can provide detailed information to help you select a place that fits your interests and budget.
More information
You can obtain more information about attractions and accommodations by calling the Lake County Visitor Information at 800-525-3743 or visiting their website at www.lakecounty.com