Please note change of location for this program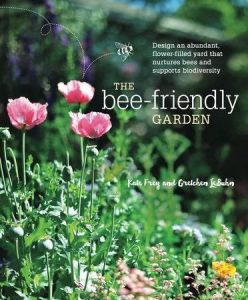 Redbud Audubon Society November 16th program, at the Kelseyville Methodist/Unitarian social hall will be presented by Ukiah's Kate Frey, a noted garden designer. She will focus on planting bee-friendly gardens to help support pollinators of all varieties, ensure your vegetables are pollinated, and help perpetuate plants that depend on pollination- over 80% of the world's plants.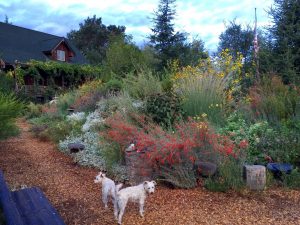 Though many of us think of honeybees when we think of pollinators, there are 4000 species of native bees in the United States.  Butterflies, moths, hummingbirds, beetles and many beneficial insects also act as pollinators, and bee-friendly gardens support them as well.
Bee-friendly gardens are necessarily flower-filled gardens. The same flowers that offer pollen and nectar rewards to bees make us happy, and create an uplifting and inspirational environment that will forever transform your relationship with your yard. This talk will detail what factors create a garden where bees thrive, and look at many plants they visit, and show examples of bee-friendly gardens.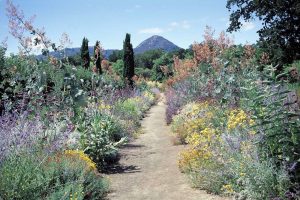 Along with being a garden designer, Kate Frey is an eloquent advocate for pollinators, and a popular garden speaker and educator. She designed and managed noted and widely admired gardens such as the famous organic public garden at Fetzer Vineyards, the Melissa Garden in Healdsburg, and the gardens at Lynmar Winery in Sebastopol.
Her gardens won two gold medals at the Chelsea Flower Show in London, a rare honor for an American designer.  Kate currently writes two gardening columns for the Press Democrat newspaper and her book, The Bee-Friendly Garden, was published in 2016 by Ten Speed Press and was selected as one of the best gardening books of the year in 2017 by The American Horticultural Society.  Her newest educational venture, The American Garden School, made its debut in 2017. Kate holds a B.A. Summa Cum Laude with Distinction in English at Sonoma State University in Rohnert Park, California.
Kate Frey will have her books available for sale at the program meeting.