The Great Backyard Bird Count ~
Friday February 14 – Monday, February 17, 2019
The 22nd Annual Great Backyard Bird Count (GBBC) will start on Friday, February 14 and extend thro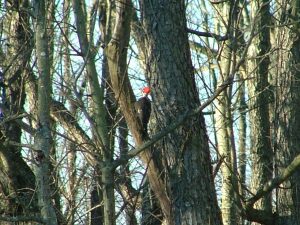 ugh Monday, February 17.
If you're new to the count, or have not participated since before the 2013 merger with eBird, you must create a free online account to enter your checklist. Go to gbbc.birdcount.org. If you already have an account, just use the same login name and password.
Participants are asked to count birds for as little as 15 minutes (or as long as they wish) and report their sightings online at birdcount.org.
Each checklist during this event helps scientists at the Cornell Lab of Ornithology and the National Audubon Society learn more about how birds are doing, and how to protect them and the environment we share. Last year, more than 180,000 checklists were submitted online from more than 100 countries, creating an instantaneous snapshot of global bird populations ever recorded. More than 6,200 species were recorded.
In Lake County, Citizen Scientists submitted 96 checklists recording more than 93 species.
Be sure to check out the Explore a Region tool to get an idea of what you can expect to see in your area during the next GBBC. Please visit the official website at birdcount.org for more information and the latest education resources.
We hope to see more checklists submitted online this year.
For questions and comments, please contact:
Cornell Lab of Ornithology
(800) 843-2473
gbbc@cornell.edu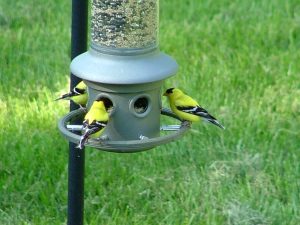 National Audubon Society                                                                  citizenscience@audubon.org