Please see the number below if you have any questions about a wait list.
Saturday and Sunday 
April 28 and 29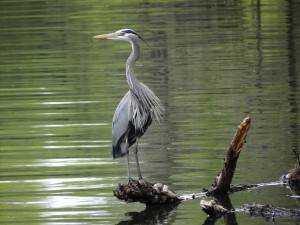 Lakeside County Park
Kelseyville
Saturday and Sunday
May 5 and 6       
Clear Lake Campground
Clearlake
If you have attended this event in past years, you know what a wonderful celebration of nature this event offers. The boat tours are a rare opportunity to see nature up close on beautiful Clear Lake. Each day consists of 90-minute tours leaving on the half hour between 8:00 am and 11:00 am. The cost of the 90-minute tour is $30.
Each boat will have an experienced Audubon guide to point out the birds being seen on the tours and explain their behaviors. Besides several species of nesting herons and egrets, tour guests are likely to see nesting osprey and cormorants, yellow-headed blackbirds, and Western and Clark's grebes in courtship displays where they "dance" in pairs across the lake surface.
Audubon leaders believe that, through first-hand experience with nature, people will come to understand the need to conserve and protect Lake County's natural resources and habitats.
From Lakeside County Park you will be taken into Shirley Slough and west along the Clear Lake shoreline. Don't confuse this park with Lake County Park in Lakeport. Lakeside County Park is on Park Drive off of Soda Bay Road.
From Clear Lake Campground (formerly Shady Acres Campground), you will explore Anderson Marsh and the upper end of Cache Creek. Clear Lake Campground is located on Cache Creek north of Anderson Marsh. From Hwy 53 turn west onto Old Hwy 53 (Walmart is to the east), and make an immediate left onto Cache Creek Way. Follow it all the way down to the creek and campground.
The number of tours are limited. We encourage you to make your reservation as soon as possible as the available tickets for some of the most popular tour times may sell out quickly. Children eight years of age and older are invited to attend.
For any questions regarding registration, call Evelyn Wachtel at (510) 501-5375.